Week 3
1. Event: Gin & Kerala Food ft. Whitley Neill - This event is postponed until further notice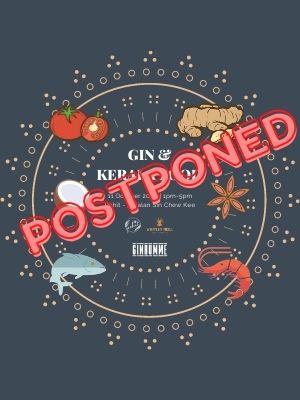 Date: 11 October 2020 (Sunday)
Time: 1pm - 5pm
Venue: Pahit - 3, Jalan Sin Chew Kee, Bukit Bintang, 50150 Kuala Lumpur, Malaysia. [map]
Chill on a Sunday afternoon over a casual gin and Kerala food pairing at Pahit. Expect to see Chef Prakash at the station to run you through the degustation menu and taste Whitley Neill handcrafted gin founded by the 8th generation of a distilling family.
Pairing items
4 x Whitley Neill Gin & Tonics
Food: Biryani Risotto, Grilled Tiger Prawns, Fish Molee, Masala Chai Panna Cotta
Early bird price RM80 (before 11 October 2020) for a set of pairing of all the above items. RM100 at the door.
The new date will be posted here once it is confirmed.
---
2. GinRumMe Masterclass – Drinks Alliance w/ Poor Toms, Von Halers, Whitley Neill
(Available from 1 October 2020. Delivery within Klang Valley only.)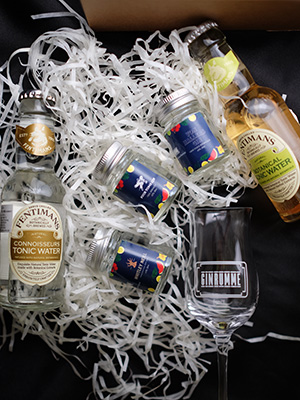 Try gins from three different countries showing how diversity the juniper base spirit can be. The gins in the box are:
1. Poor Toms Fool Strength, 52% ABV (Australia) (30ml)
Poor Toms, named after the two young founders' middle name, make delicious spirits in Sydney. They pay homage to the Aboriginal people of Gadigal, called the Eora people, who lived by coastal area south of Port Jackson covering today's Sydney central business district. The Poor Toms Fool Strength is at 52% ABV is "made for audacious gin drinkers who prefer their spirit strong and full of juniper."
2. Von Hallers Gin, 44% ABV (Germany) (30ml)
First and only gin from Gottingen that is made with hand-picked ingredients from the botanical gardens founded by Albrecht von Haller, an expert on medicine and the natural world in early 18th century. Distilled with German ginger, lemon verbena and special type of fuchsia, the slow-distilled gin is gentle with hint of ginger and tanginess from fresh fruits.
3. Whitley Neill The Original, 43% ABV (England) (30ml)
The very first gin created by founder Johnny Neill, a direct descendant of a long line of distillers, whose heritage stretches back as far as the Baobab trees found in Africa today. this handcrafted gin pays tribute to Johnny's English distilling heritage and the enigmatic beauty of his wife's African homeland. It is rich with juniper notes and citrus, pot pourri with a long but subtle fade of herbs, cocoa and candid lemon peels.
Also:
4. Fentimans Connoiseur Tonic
5. Fentimans Botanicals Tonic
6. GinRumMe snifter glass

About Pahit
Pahit is a gin focus bar in the old town of Kuala Lumpur. Set foot in the rustic 1920s development of Pudu, the bar specialises in gin base cocktails and house infusions. They have recently developed a new range of bottles cocktails for home consumption and parties.. Follow them on Facebook and Instagram.
About Drinks Alliance
Drinks Alliance is a distribution company in Malaysia for small batch whisky and artisan spirits. Their brand profile includes BenRiach, GlenGlassaugh, A.D. Rattray, Crabbies Yardhead, The English, Whitley Neill, Poor Toms, Von Hallers, Mary Lebone and more. All of which are available at their retail shop Dram & Leaf in Penang.
Buy event only
Buy Grab.Relax.Minum box only
Buy both together