Week 1
1. Event: Gin & Jazz
Date: 26 September 2020 (Saturday)
Time: 5pm onwards
Venue: Hyde at 53M - 53M, Jalan SS 21/1a, Damansara Utama, 47400 Petaling Jaya, Selangor
Promotion: Hyde x Tanqueray No.Ten special cocktail menu for GinRumMe.
Purchase a GinRumMe Box (see details below) and redeem a complimentary Tanqueray No.Ten gin & tonic at Hyde
---
2. GinRumMe Masterclass - Hyde x Tanqueray No.Ten

What's inside the box?
i. 3 x 30ml tasters
- Tanqueray No.Ten Gin
- Ba - Martinez
- Ck - Truffle Martini
ii. 2 x Tonics
- Fentimans Indian Tonic
- Fentimans Pink Grapefruit
iii. 1 x GinRumMe Tulip Glass
iv. 1 x G&T voucher to be redeemed at Hyde between 26 Sep - 15 Oct 2020
In the collaboration with GinRumMe this year, Hyde at 53M has created two special cocktails using Tanqueray No.Ten Gin.
"Ba" (Barrel-aged) puts the Martinez in a new oak barrel for one and a half months, imparting the wood's characteristics while absorbing the gins flavours, creating an interaction that results in a fruity yet fragrant dram with a vanilla finish.
"Ck" (Cocktail) is a Truffle Martini that has gone through a clarification process which results in a fine finish. A dry Martini infused with black truffle. Stinging savoury note on the nose with a dry and crisp mouth feel and umami finish.
Taste the original Tanqueray Ten, Martinez and Truffle Martini in our GinRumMe Masterclass - Hyde x Tanqueray No.Ten. The box set includes a GinRumMe tulip glass, two Fentimans tonics and a coupon worth RM35+ for a Tanqueray Ten G&T at Hyde. Order your GinRumMe Master Class Series here to redeem at the outlet.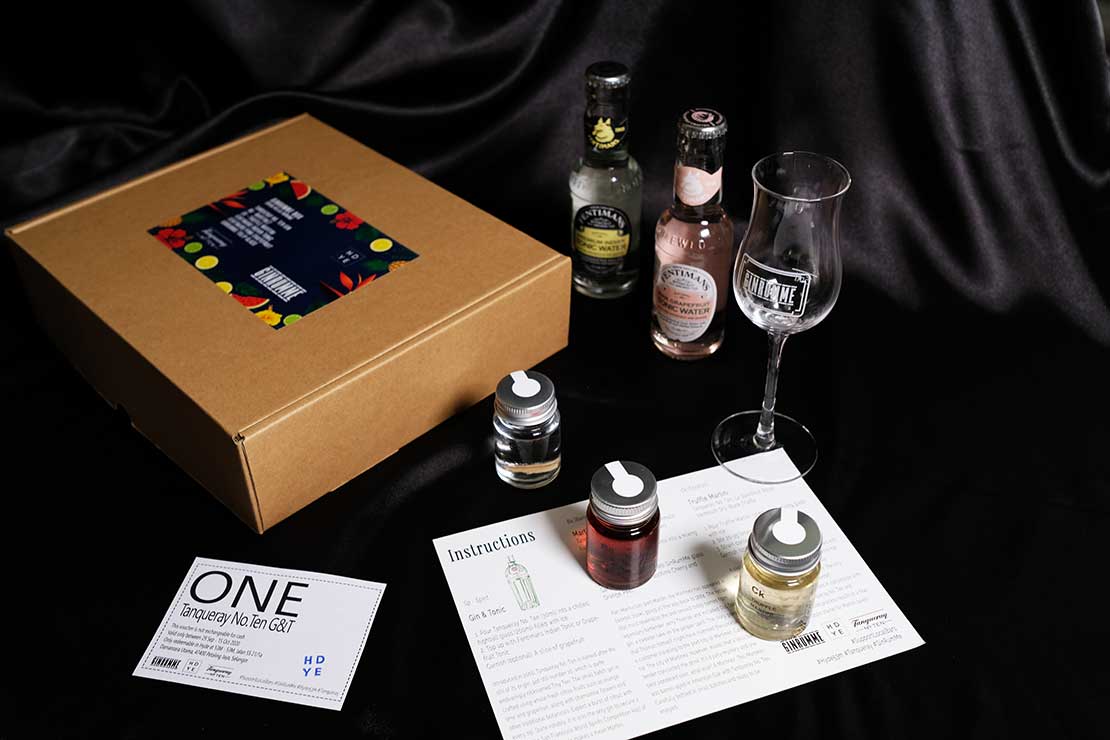 ---
3. Hyde's Tanqueray No.Ten Promotion
Date: 10 September 2020 onwards until stock last (Only available at Hyde 53M)
Tanqueray No.Ten Exclusive Gift Box Set (RM380*) of 3 x 240ml spirit and cocktails with limited sets available.

i. Tanqueray No.Ten (neat)
Dry on the palate with a burst of citrus flavour at every sip, the award-winning gin is best enjoyed with premium tonic water and a slice of pink grapefruit.
ii. Tanqueray No.Ten Barrel-Aged in Ex-Negroni Cask
Spent one month in a cask that previously contained Hyde's Negroni. The result is a combined character of citrus fruits, woodiness with a touch of bitter sweet from the Negroni.
iii. Barrel-Aged Negroni with Tanqueray No.Ten
Classic Negroni aged in oak barrel for a month. Tasting notes? Why don't you find out yourself? We heard amazing things happens in the barrel when the person who puts it there knows what he's doing. In this case, it's Andrew Tan, owner of Hyde.
*10% Service charge + 6% SST for on-premise consumption. No service charge for takeaway.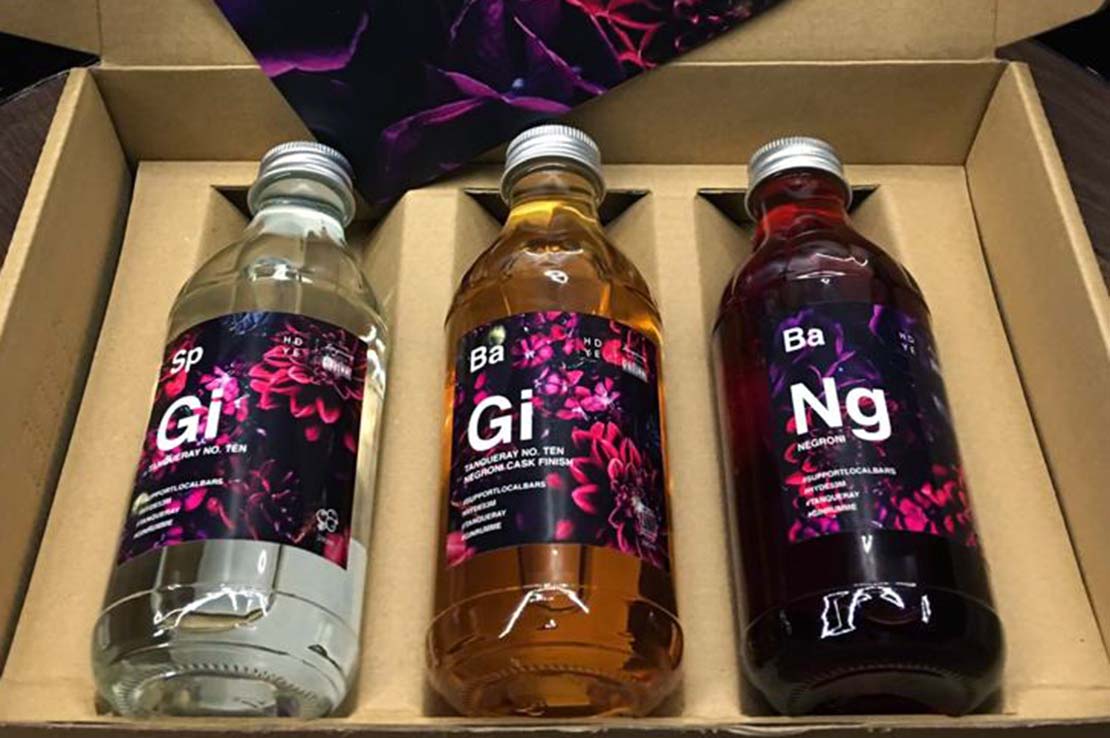 ---
Hyde at 53M
The cocktail bar and place to be seen in Damansara Uptown. The bar has been serving delicious and elegant cocktails since 2014. Follow them on Facebook and Instagram.
About Tanqueray No. Ten
The London gin brand started by Charles Tanqueray in 1830 operated in Bloomsbury until World War II when the distillery was severely damaged during the war. The remaining facility known as "Old Tom" was then moved to Cameron Bridge in Scotland where the gin is currently produced. The double distilled gin from grain has been the No. 1 global selling gin since 2016. It is best enjoyed with tonic and a slice of grapefruit.